We are now Authorized Dealers & Installers of Latham Liberty &

Genesis pools!Also, now carrying Tranquility Spas
Pool chemicals and parts available for purchase!
GARDEN BOUTIQUE
Stop in and see all of the novel items available for decorating your home or garden. We have a wide assortment of candles, flags, signs, and specialty items available. Some of the popular brands we carry are Evergreen, Carson, Lang, Swan Creek, Gravel Hill, McCalls, Honey and Me, JJ Wire, Youngs and many more!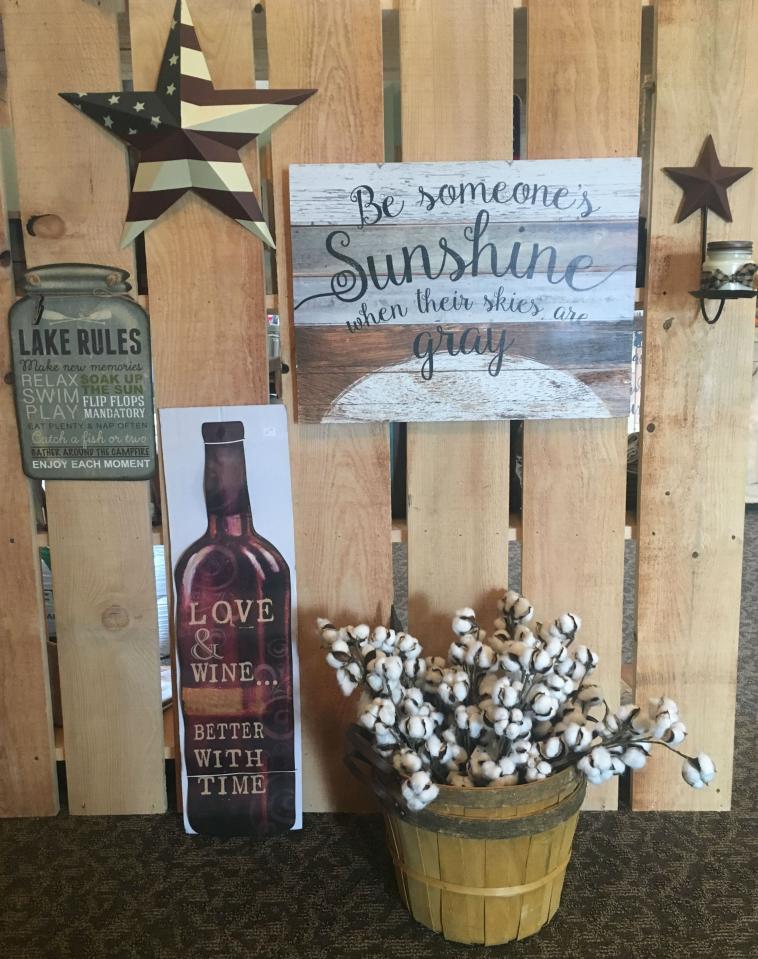 LANDSCAPE SUPPLY
Meadow Run Landscaping and Supply Center has a huge selection of products available for your next outdoor project. We offer Premium Mulch in 4 different colors (Red, Brown, Black, and Natural). A Large yard with many decorative and driveway gravels. Turf King grass seeds by Andre And Sons, in bulk and by the pound to help you with all your seeding needs. We also have a great selection of Harvest King and Turf King Fertilizers to help you maintain a lush and weed free lawn that you and your family can enjoy. We also have a great display area featuring a Mooretown Timbers and Beams pergola and hardscaping with firepit by Masters Concrete. We carry many varieties of plants both annuals (in season) and perennials. Some featured plants are sourced from Good Host Plants of Philadelphia. They are all true Pennsylvania, zone hardy perennials that will handle whatever Bear Creek weather has to throw at them! Come and see the great variety we have to offer. A tool room in the Garden Boutique has the tools you may need to get your jobs done. Everything from shovels and rakes to hoses and nozzles are in stock and ready for you.
LAWNS AND LANDSCAPING
We offer many landscaping services to help in making your outdoor living, dreams, a reality. From lawn maintenance and yard care to hardscaping and retaining walls, we do it all. Call Bob or Jerry @ 570-472-0472 ext# 303, to schedule a consultation. Let Meadow Run Lawns and Landscaping help with your next outdoor project.